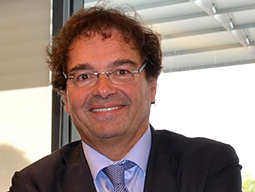 Aernoudt, Rudy
Senior economist at the European commission, writer, politician, and philosopher, considered as "father of Angel Investing in Europe", "an unlikely hero to Europe's entrepreneurial class" (The Wall Street Journal), Ghent University
Biography
Rudy Aernoudt is an experienced Professor Corporate Finance and European policy and has an outstanding International and European experience (MIT, OECD, European commission, European Council and European Social and Economic Committee). He, what is unique, occupied Chief of Staff (Director of Cabinet) positions at different governance levels (Europe, Belgium, Flanders, Wallonia). He served in the Belgian government as Secretary-General for Economy, Science and Innovation, he was director-general of OLPC (one laptop per child, spinoff MIT) and curator TEDx Brussels.
Actually, senior economist at the European commission dealing with space economics, enterprise and entrepreneurship, financing of enterprises and industrial policy and professor Corporate Finance at the universities of Ghent and Nancy and
He holds Masters (triple cum laude) in Thomistic Philosophy (University of Leuven), in Industrial and Monetary Economy (University of Leuven) and in European economy (college of Europe).
Co-founder of EBAN, the European Business Angels Network and founder of FREE (the Foundation for the Research on Education and Entrepreneurship), cofounder of Growth Academy for Enterprises and Senator at the WBAF (world Business Angel Forum).
Besides, he is columnist (FD Magazine, CXO and Trends) and author of several books (30+) and papers (300+) on corporate finance, politics and economics. He published in Journals such as Small Business economics, Journal of Entrepreneurial Culture, Venture Capital & Ekonomiaz. His handbooks 'Financial Management in Practice' and 'Entrepreneurship, no guts, no glory' (both Intersentia Cambridge) are widely used both in academic and business world. He expressed his vision on the future of Belgium is his book: 'Corona crisis: an electroshock for Belgium?' (in French & Dutch). He received several awards (democracy, political mood, entrepreneurship plan, etc).
More on https://en.wikipedia.org/wiki/Rudy_Aernoudt